This was a great place to stay. It has everything you could want in a cottage on KI. We had a lovely time, much of which is due to the lovely Raven Cottage. If you are going to Kangaroo Island, stay here. Don and Anna, Mt Barker
Highly recommended!! Everything was easy and perfect. Liam and Mia, Melbourne
The cottage is lovely, great location, wallabies all around. We were there for Christmas and it was just perfect. Pamelie, Adelaide
This place is a gem. Completely surrounded by vegetation with wallabies and possums right at your doorstep. If you like Australian fauna, search no more, just book it straight away- we had a currwong knocking on our door every day, hugh ravens hopping around, and a tiny bat sleeping on the patio at night; Magical. Darek and Sophie, Sydney
Our stay at Raven Cottage was truly magical. The cottage feels really unique and was exceptionally clean with all the basics you need. We would thoroughly recommend Raven Cottage for a blissful stay to truly wind down and connect with family. Laura and family
Thank you for this beautiful place to stay! Out of all the hotels, and lodges we stayed at in Australia, this is our favorite! Nothing better than to stretch oneself on the balcony in the morning, looking at the beautiful landscape and at the wallaby which sits 2 meters away, watching you curiously. But please move Australia closer to Germany so we can come around more often! Thanks! Richard, Paul & Alison, Germany
Thank you so much for letting us stay in this beautiful place. Can tell it's been built with lots of love. Hope we can build a place like this one day. Will definately recommend to friends and family. Hanna & Harry, Sunshine Coast
What a great way to start the year. The Cottage was absolutely perfect. Hoping to come back again ASAP! Mel, Robert & Stella, Adelaide
Beautiful, secluded, comfortable Raven Cottage! Really enjoyed no WiFi or TV- peaceful and restorative, which is exactly what we needed. Cosy atmosphere, lovely to come back to after sightseeing on KI. Sue & Adrian, Adelaide
Raven Cottage was a lovely place to share our honeymoon and will always be special for us. It started with a wallaby greeting us on arrival and grew to meeting more wallabies, crows, finches and wrens. We appreciated the Cottage's excellent facilities and great location. A true gem!! Becky & John, Canberra
What a lovely and peaceful place on earth. We saw lots of animals we even did not see in zoos before. Astrid & Frank Germany
Thank you for having me at your lovely Raven Cottage. It was a real pleasure to stay here- so quiet, peaceful and cosy! Raven Cottage has everything you need. I enjoyed myself a lot and can only recommend this place. Thank you for the opportunity to get some calm and peace on Kangaroo Island. Michele, Switzerland
What an outstanding spot and a really comfortable and well kitted out cabin. A great base to explore this lovely Island. We particularly enjoyed the variety of wildlife we have encountered these last few days. Richard, William and Catherine, Nottingham England
We loved staying here - such a special place. Dave and I were here 9 years ago - was great to bring our little girls here. Look forward to coming back - hopefully soon. Kath, Dave and girls, Adelaide
Very unique and beautiful place to be. Appreciate every minute of what we could see and do. Thank you very much.
Fresia and Arthur, Adelaide
Thank you so much! We had a lovely weekend here. The beach is stunning and the water is beautiful. Hopefuully will come back some day.
Emma, Alex and Carol, USA
Hello from France!
Thank you for the few days in Raven Cottage. It was just perfect! The place is really pretty, clean and cosy. We had everything we needed. We will come back one day!
Charlene and Guillaume, France, December 2017
Hello from Germany! We want to thank David and Gael for the great time at Raven Cottage. We had a great time at Kangaroo Island and enjoyed everything so much. We will miss Raven Cottage and Kangaroo Island so much.
René and Sandra, Germany, November 201
7
Warm, cosy and close to the coast. We loved being immersed by the encroaching scenery and native fauna. Perfect location with an easy two minute walk to the beautiful Vivonne Bay. Comfortable and toasty beds. Not to mention the great range of tunes on the CD's provided. We were not disappointed.
Bonnie, Adelaide September 2017
Absolutely everything! Couldn't have asked for a better place to stay. Cute, cosy, clean and comfortable! Just brilliant. A truly fantastic place to stay- complete with visiting wallaby and raven! Highly recommended. Regina, August 2017
We wanted to sincerely thank you for the use of your beautiful home. We fell in love with it on first sight; loved the dense bush and surrounding homes. The lights illuminating our pathway to the front door were very pretty and useful. The home was spotless for our arrival. We wanted to acknowledge the availabiity of certain basic essentials in the pantry and kitchen/laundry. Great idea to stock some staples. The pillows were fantastic as was the mattress.
Joe & Christine, August 2017
Thank you for three beautiful days of relaxation, rest and rediscovery. A real treat. Mandy, May 2017
Just lovely. The Cottage was everything advertised; Spotless, cute and close to the beach and river. Loved every minute of our stay. Loved the little wallaby and possum who gave us a small visit while we were on the deck. Will come again. Dean & Karen, March 2017
Location for Flinders Chase was really good. Bringing everything we needed to Vivonne Bay was the key. The store was handy for the few things we did need. Apart from the storm it was really quiet and peaceful. Walking distance to the sea was a plus. The cottage was really cute! Plenty of reading material for after our excursions and the wildlife was lovely. The loft was fun but be careful coming down. Go backwards! We had fun! Isobel & Ed, Morphett Vale, March 2017
A great value cottage well placed for day trips elsewhere. Good points include ease of booking and access, location with a stunning beach within easy walking and very cosy and comfortable cottage set back in the melaleuca woodland. Great range of books, mags and games if the weather turns poorly but it was near perfect for us! No problems with any aspect of the stay. Michael, March 2017
Perfect little weekend getaway; great hosts :) Danielle, Adelaide, March 2017
Very quiet. Near by the sea. In the bush. At the second night there was some wallaby. Very friendly persons from the cottage. All nice and clean!
Sam, Netherlands, Feb 2017
We thoroughly enjoyed our stay. The peaceful environment and all the wildlife was fantastic. Great getaway from all the noise of everyday life. Leigh, Adelaide, July 2016
We had a great 4 days in Raven Cottage. It is very well equiped for self catering. A very comfortable cottage deep in the shade of the coastal vegetation. The bedroom is very small. Graham, Melbourne, Mar 2016
The cottage is nestled in quiet bushland near the beach. It was well equiped for cooking, reading, playing board games, and relaxing. We played music (Van Morrison) using the CD's and CD player in the cottage, which seemed to give the wallabies the green light to hop out in front of the cottage looking for food :). The beds were comfortable and bathroom clean. Overall, a very nice place to stay near beautiful Vivonne Bay! Frances, Apr 2015
Love the cottage, brilliant home base with everything we need. Have seen multiple goannas and wallaby visitors every day. Beautiful place, we will be back for sure!
Lexi and Brad, Adelaide, November 2014
Thank you very much for a lovely stay at Raven Cottage! It was a perfect spot to explore KI. Hopefully we will get the chance to come back one day.
Camille, Manichanh, Mikheil and Yann, Montpellier, France and Sydney, November 2014
We really enjoyed our stay at Raven Cottage. It is a beautiful place with lots of wildlife. It was our first time on Kangaroo Island and we definitely want to come back.
Susi, Thias, Chad and Jana, Germany and Wales, October 2014
All we can say is, it was really worth coming from France to visit Kangaroo Island. Lots of great experiences.
Isabella and Deb, August
2014
A wonderful, private and peaceful retreat at Raven Cottage. We loved the bush setting and the amazing frog noises at night and the resident possums.
Melinda and Gerry, Mt. Evelyn, Victoria.
A delightful retreat. The kind of place I have always dreamed of living in. Wont forget the sound of huge waves crashing on the beach at night and waking up to the sun rising above the dense green of the mallee. Definitely a place to come back to.
Steve and Anna, June 2014
We just wanted to let you know how much we enjoyed our week at Raven Cottage. It was a real highlight of our South Australian holiday.We hadn't visited KI previously and loved it and Vivonne Bay was the perfect location. We loved the little begging wallabies, Stokes Bay Bush Garden was terrific and Remarkable Rocks were indeed remarkable.The cottage suited our needs perfectly.
Barb & Jim, Alice Springs, April 2014
Had the best 8 days of my life in your cottage, thanks! Privacy and peace and well equipped cottage.
Tim, Queensland January 2013
Dad, it's like a tree house! I could write on and on about how much we enjoyed it but one word says it all - "Amazing!"
Tyson, Danni & boys, Adelaide, Mar 2012
It was great here at Raven Cottage, right near the beautiful beach and not far away from a lot of the attractions. Will definitely recommend this lovely cottage.
Ingrid (Norway) and Andrew (Adelaide) Mar 2012
We really enjoyed our time at Raven Cottage. The cottage is great - don't change it!.
Heidi-Marie & Uwe, Belgium, May 2012
Perfect! Just what we needed after a "tumultuous year"; this has been paradise.
Denise & David, NSW, Dec 2011
What a lovely cottage; rustic, clean and homely. The setting is fantastic - it is a piece of paradice.
Helen & Bill, New Zealand Dec 2011
Wow, Raven Cottage has exceeded all our expectations. Who needs to go to Queensland when we have such awesome beaches on our doorstep?
Jen & Azza, Adelaide October 2010
Kangaroo Island is amazing. Raven Cottage is beautiful. We had a great time- soaking up the sun, watching the wildlife. Aren't those seals cute!!
Jodi, Christien & Kimberley, Netherlands, October 2010
Thank you, thank you, thank you!! What a fantastic place and a great way to start our honeymoon.
Toby and Mel, Edwardstown SA September 2010
We loved our stay at Raven Cottage. A simple, cosy and romantic retreat surrounded by nature and far from the madding crowd. Our only visitors were the wallabies, birds and possums. So close to a beautiful beach and handy to all KI has to offer, yet so far from the noise of the city. We even got engaged while we were there!
Suzie, SA May 2010
We have loved our time at Raven Cottage. It is easily the best part of our four week holiday. There is so many beautiful things to do and see on the Island and the Cottage is the best thing to come back to after a long day exploring. We wish we could stay forever. It's absolutely perfect. Thank you.
Vicki and Richard, Adelaide
Besides providing casino games, NetEnt also focuses on promoting responsible gaming, a factor that has seen it register remarkable progress: The Best Online Casino for Real Money
Piggy Bang Casino. Better Bonuses We suppose that this is something which ties into the better play experience to an extent. Deposit bonus: Open your safari chest and win up to bonus spins on Starburst. Review 2 Play 4. This is the big question. Simba Slots features a wonderful range of casino slots, five of the best bingo rooms, reliable customer support services, and exciting bonus offers for all players. Boo Casino. New Casinos are not always new casinos As you start diving into the world of online casinos, you will very quickly start to realise that many of the newer casinos that you stumble across are not new at all. Paradise Casino features a great selection of over casino games, round the clock customer support services and impressive bonus rewards for all players. Jokerino Casino. Is the online casino licensed Probably one of the first questions you will need to ask yourself when you stumble across a new online casino. Deposit bonus: Win a spin of the Mega Reel to win up to bonus spins.
King Casino. Game Selection Once we have established whether the online casino is licensed or not, we then check the number of games that the online casinos has available. Pinball Slots offers an amazing selection of casino games, interesting bonus rewards and other exciting offers plus dependable customer support services. Review 0 Play 1K. Mobile Gambling Again, this is something that not everybody is going to have, but this is the one element that we want you to be sure is there, even if you are not planning to play through your mobile device. Slotohit casino features a brilliant casino design, plenty of gaming options to choose from, dependable customer support services and wonderful bonuses and promotions for all players. Casoo Casino. Deposit and Withdrawal Options Since we have a lot of bitcoin to hand nowadays no, we are not millionaires , we do love it when the online casinos that we select have bitcoin gambling options available. Lucky Bird Casino features a simple gaming platform, a great selection of casino games, an exciting welcome bonus offer and round the clock casino support services. Review 6 Play 2. Customer Support From our experience, new online casinos always seem to have the best customer support around. Pelaa is a new online casino that has been made for all types of players. PCF Casino. Casino Bonuses When we have established that the rest of the online baocasino.com casion is pretty decent, we will start to look at bonuses. Whether it is your first time playing or you are a professional, the wide range of games on the platform means you can play more and win more prizes. Review 7 Play 5. Looking for the best new casinos?
Slottica features a simple and easy to use gaming platform, a wide selection of casino games, exciting bonus rewards for all players and reliable customer support services. Fortune Mobile Casino. They were established in , in Stockholm, Sweden. Latest News. Review 0 Play 1. Today, they have two main offices - one is based in Stockholm, and the other is in Malta, a Mediterranean island. Swipe left. Fruity Wins Casino. Their other offices are based in Gothenburg, Kiev, Krakow, and Hoboken. By continuing to use this site, you are agreeing to the use of cookies. Great Britain Casino. NetEnt have created more than games in the past 20 years, with some of the most popular titles available today to their name.
Ok Privacy policy. Vegas Wins Casino. The iGaming industry is continually growing, thanks to the availability of innovative software providers. First of all, you do not have to download any software. White Lion Bets Casino. NetEnt software powers casinos, video slots, table games, Poker, and scratch cards. With NetEnt, you will not have to wait to play the games, since they have made their gaming platform an instant play one as in players play in their browser. Slots Rush Casino. NetEnt is one of the most celebrated software providers in the world. All you need to do is choose one of the NetEnt instant play gaming sites to enjoy your favourite games. Bellis Casino. Founded in as NetEntertaiment AB, the award-winning company celebrates years of positive progress towards providing online casino games. The slots offered by the company are not only exciting but are also rewarding.
Fortune Legends Casino. Impressive growth has also seen an increase in the number of new NetEnt Casinos. This means that you get to have fun and make some money at the same time. Review 5 Play 1. The result is that players find an array of NetEnt casino games in almost every casino. Moreover, the iGaming sites that have NetEnt games are safe and secure. Pokie Spins Casino. The company is renowned for designing some of the best new casino games that offer players the ultimate iGaming experience. Playing NetEnt games also gives you a chance to enjoy exclusive new casino bonuses that are offered on selected slots, such as Starburst. Jinni Lotto Casino. This remarkable software provider has its games featured in most online casinos operating in Canada. The other advantage of playing NetEnt games is that you get to enjoy some of the biggest progressive jackpots. Spicy Spins Casino. The games appeal to many players because they feature unique themes and designs which give players lasting fun. This is a huge plus, especially for gamers seeking life-changing wins.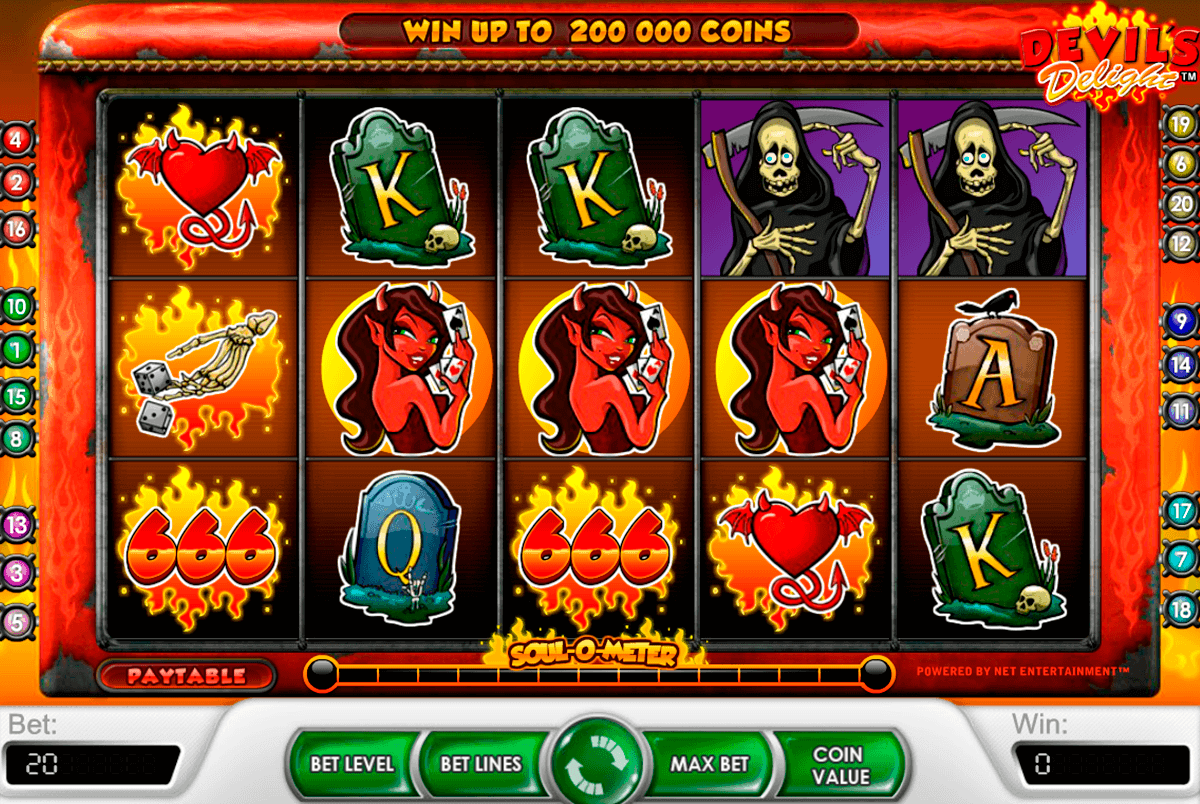 Review 4 Play 3. Besides providing casino games, NetEnt also focuses on promoting responsible gaming, a factor that has seen it register remarkable progress. Moreover, besides the video slots, you also get to play unique table games. Maneki Casino. You will never go wrong with NetEnt casino software. The Netent Live Casino features the latest software development, giving you the real thrill of playing. Turbico Casino. As mentioned, NetEnt powers numerous online casinos. The games are hosted by real croupiers, and players can follow the outcome of the games through full HD streaming.
Lucky Luke Casino. There are those, however, that are more famous than others, owing to the generous bonuses on offer.
a huge number of gaming establishments and rated the best real money slots nz the web, but which ones make the cut as the
Wanted to stay at Raven Cottage for quite a while now and I can say it was worth the wait. The weather has been kind to us, so our early morning walks along the beach to watch the sun rise a delight. All in all our stay has been wonderful. Would love to come back. Many thanks.
Susan and Pam, Melbourne
We have lost track of time here (which was the idea!) Had a great time- very relaxing and peaceful. Saw lots of wallabies at the back door. The beach was superb! Just fab- we want to stay at Vivonne Bay forever (maybe in our retirement!) Thank you.
Sarah and Steven
Charming cottage. Lovely and clean. Beautifully nestled in the woods.
Brigitte from Canada
Little Raven Cottage is RAD. We have spent 3 nights here as base camp whilst fishing, walking and driving to sights of the area.
Tony and Sacha, Western Australia
Love the environment, breezes on the Melaleucas, birds and friendly wallabies from the back deck. Peaceful, enjoyable and comfortable. Thanks.
Pamela and Ross, Western Australia
We enjoyed staying in your lovely "tree hut-feeling" cottage. Lots of laughter, games and food has been enjoyed in the evenings. It's been a great base for exploring the Island.
Megan, New Zealand, Mark, UK, Paul, UK and Anneline, Denmark
Been to KI many times- its gets better and better. Having found this place passes all expectations!!! What a place to celebrate my birthday!! I too will be rav'n about "The Raven" to all that listen. I hope it's here for a long time as I wish to experience it again and again just as it is. We made a promise to ourselves to make it back here ASAP. All the little extras, much appreciated.
Brenda and KT, Adelaide
River fishing, jetty fishing, beach fishing, seal watching, walks on the beach, bumpy car rides, afternoon siestas, sleep ins, breakfast in bed, draughts, monopoly, cards, CD's and Macca on a Sunday morning. Flinders Chase NP, whiting burgers (Vivonne Bay store), mullet from the beach, short showers, home cooked meals, reading, watching rough seas crash against the rocks- the list goes on! Raven Cottage- what a beautiful place to get away from it all. We had such a great time. Thanks you.
Alistair and Kelly, Adelaide
Rustic, peaceful, cosy and clean. Great.
Paul and Connie, Adelaide